The chairman of the #Osun state chapter of the Social Democratic Party ( #SDP ), Mr Ademola #Isola, has refuted claims allegedly made by the PDP that there is a pack between Mr Olusegun #Akinwusi (SDP) and Senator Iyiola #Omisore ( #PDP ).
In a statement published by the Tribune newspaper he warned the PDP to stop with the alleged falsehood.
Excerpt from the Tribune Newspaper below
OSUN State chapter of Social Democratic Party (SDP) has cautioned the state Peoples Democratic Party (PDP) to stop spreading false information that both parties had an alliance to work together in the August 9 poll.
According to a statement issued by the state party Chairman, Mr Ademola Isola, in Osogbo, at the weekend, the current insinuation and SMS messages believed to be emanating from the PDP that SDP candidate, Mr Olusegun Akinwusi, and the PDP candidate, Senator Iyiola Omisore had a pact, was in bad taste.
"SDP has said it severally that we are contesting this election to win and that our candidate is the best and can stand this election alone. We are quite aware that some others want to hide behind the integrity of Mr Akinwusi and use it as an opportunity to shoot up their battered images.
"It is true that SDP and PDP had a common enemy at the poll but Akinwusi and Omisore are not having a joint mandate under a single party to vie for Osun governorship seat.
"We are silent campaigners in this election and many people thought that because we don't have moneybags, godfathers, federal or state might and rascality, the coming August 9 election would be difficult for us but SDP will prove them wrong.
Click here to read more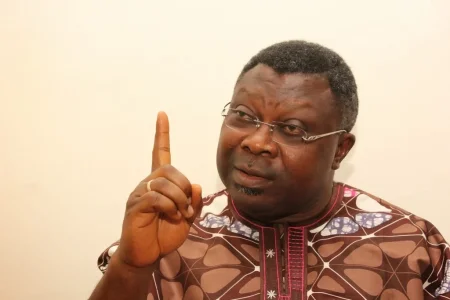 Source: #Tribune Newspaper
#Osun2014