There are strong indications that parents of the abducted Federal Government College, #Chibok girls, may have finally given up hope on the possibility of their children returning to school to further their education if they are eventually released.
Some of the parents of the girls who visited Lagos last Thursday with three of the girls who escaped from their captors recently told Sunday Sun in an exclusive interview that they were under immense pressure to stop their children's education if they regain their freedom. One of the women, Beatrice Ruth said her husband, who was once passionate about his children's education is now a discouraged man as far as education of his children is concerned.
Beatrice whose two daughters are among the over 200 girls currently in Boko Haram's custody attributed her husband's decision to the trauma her family has gone through since April 14, when the girls were abducted. "Since the day they were abducted we have gone through pains and agony. Life has never been the same for my family. My husband is somehow discouraged about the possibility of our children returning to school after they are released," she told Sunday Sun through an interpreter.
Click here to read more
Source: #TheSun Newspaper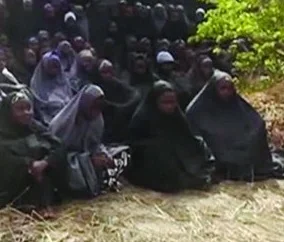 #Borno #BringBackOurGirls