The Peoples Democratic Party, PDP, Osun State chapter has reacted to reports that President Muhammadu Buhari had placed travel ban on governor, Nyesom Wike and Ayodele Fayose.
The party, in a statement issued in Osogbo by its Director of Research, Publicity and Strategy, Prince Diran Odeyemi, urged the President to immediately drop plans to alleged plans to impose travel ban on governors of Rivers and Ekiti states, Nyesom Wike and Ayo Fayose, respectively, saying there was nothing done to Buhari by the duo that Rauf Aregbesola of Osun did not do to Goodluck Jonathan while he was in office.
Odeyemi said the same Section 308 of the constitution that gives the President immunity also provides the governors with same leverage, adding that, instead of tinkering with the idea of travel ban on the governors, if any security infraction is noticed, the President should approach the court.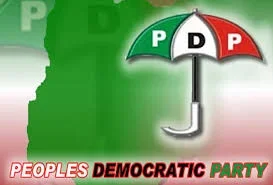 Related: FG Places 2 Governors On Security Watch
The statement reads: "Since the news broke of plans by Buhari to ban PDP governors Ayo Fayose and Nyesom Wike from travelling using Department of State Security, DSS, as threat, images of events of the past years have kept on reappearing
"We don't want anything that can truncate this democracy. Attempt to strip two PDP governors of their immunity is capable of enacting civil war ."
The party then called on all past leaders to prevail on President Buhari to shelve the idea to save the country of needless tension and constitutional crises.