Fellow Nigerians, let me begin by welcoming our dear leader, President Muhammadu Buhari, back home from his medical vacation in London. We have every cause to be thankful to Allah, the Merciful. The Yoruba have a very apt adage for what happened to President Buhari: we should be grateful to the death that wanted to kill us but chose to blow off our cap only. President Buhari is a very lucky man. Indeed, he is a cat with nine lives. From the pictures, we saw of him while he attended to his ubiquitous visitors, it must have been a close shave. I'm happy Baba was given another chance by the Almighty. Not everyone gets that fortunate.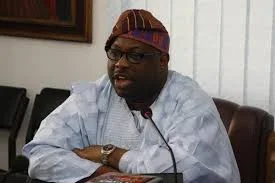 As I wrote before Baba came back, many Nigerians were beginning to give up on his government. They believe this ruling party, APC, has virtually derailed. That they have failed to deliver on the phantasmagorical promises made when we all conspired and collaborated to sack the government of President Goodluck Jonathan. But surprisingly, things began to look better during the short span the Vice President, Professor Yemi Osinbajo acted as President. The synergy between him and the team appeared very cordial and proactive. His biggest achievement in Baba's absence was the effort he put into uniting Nigeria and Nigerians.
Everything he did looked too good to be true. Knowing a bit about how things work in the corridors of power, I was troubled about the possibility of a few powerful people misreading and misjudging Professor Osinbajo's innocent moves and great intentions. It is to the Vice-President's credit that he did not let those kinds of people detract from the good work he was doing probably because he knew he had the full backing of President for the steps he was taking. After all, as the Vice-President has pointedly remarked he was in constant consultation and dialogue with the President even though Baba had told him not to bother and carry on as he was doing.
I saw in Professor Osinbajo a man determined to rescue this government from the terrible jinx that befuddled its predecessors. I saw a perfect gentleman who wanted to hold fort for his boss by ensuring that things did not fall apart before his return. I did not see a man scheming to take the position of his boss for whatever reason. It was apparent that Professor Osinbajo's only desire was for the nation to progress and for his boss to meet a better country and continue from there upon his return. This is the type of deputy we all pray for in life. This is the kind of assistant every leader would wish for, and be proud of any day. Therefore a few of us wrote to support and encourage the Vice President but some persons misconstrued our motives. That is no longer news. It was the same way we were pummelled in the past for speaking truth to power. But we must continue to do so because this is our government.
Baba needs to take his time to feel the pulse of the nation. I plead, in the name of Allah, that he listens carefully to the wailers, as his people have labelled those who have been advising government and grumbling aloud about the seeming inertia of this government. He can afford to ignore the messengers but should never discard the loud messages. They can't all be wrong even if we read right or wrong motives to their action. The truth is that we all want Baba and his team to succeed because his success is the success of the nation. I find it difficult to understand why people cannot appreciate that simple fact. It is not everyone that would be forced out of power and can return triumphantly after 30 years. It is one of those miracles we only read or dream about but never witness. This more so, after four attempts of presidential campaigns.
I was particularly moved by the letter from the Kaduna State Governor, Mallam Nasir El Rufai. Here is a well-known protégé of President Buhari. Here is a man projected as a possible successor in case President Buhari decides not to seek a second term. I shuddered as I read and raced through his 30-page missive to our President, I couldn't believe anyone that close to Buhari could fire those salvos. In that massive letter, I read the bitter truth even if many would read sinister undertones to it. Governor El Rufai really poured out his heart as candidly as decorum permits. Baba should in fact thank him for this. It takes love to openly criticise, even chastise, what is yours. It was an admission of acute frustration in the system that has long experienced systemic failure.
Baba should find time to read and digest that letter. I'm sure he would know how to sift the grain from the chaff. Undoubtedly, El Rufai is one of the brightest stars we have in Nigeria despite the many controversies around him. When he speaks, we should not discountenance his wise counsel. I'm reasonably convinced that he means well for the President and our troublesome country.
Many things are being said behind Baba that he would never get to hear or read due to the hypocritical nature of human beings. Only the bold ones would dare speak up and damn the consequence. But anyone who loves Nigeria and the President would stand up at this difficult time to be counted amongst the brave. Baba should maintain the tempo he met on ground when he landed last week. He should encourage Osinbajo to carry on with a system that was already bearing fruits, by delegating more tasks to him. His health challenges, for now, would not permit him to operate optimally and he should not even overstretch his luck. It is too dangerous to overwork when one is just returning from such an intensive medical check-up. I pray Baba and his team, including the Vice President, are already working at that same speed and tempo that we have become accustomed to in his absence and that some of us are just paranoid for nothing.
Nigeria was in a big mess when President Buhari took over the reins of power and in nearly two years, we've not even scratched the surface of dealing with the sorry state of affairs that he inherited. Yet, the battle for 2019 elections has already started in earnest. This government has so much work to do in less than two years if the APC is to retain power at the Federal level and this can only be done if all hands are on deck.
Let us pray for President Buhari and praise the letter writers for their uncommon courage in this season of anomie.