The Senate President, Dr Bukola Saraki and the Speaker of the House of Representatives Yakubu Dogara on Wednesday morning travelled to London to meet President Muhammadu Buhari.
Channels Television
quoted a source at the National Assembly saying: "Saraki and Dogara travelled to London on Wednesday morning, February 15, to meet with President Buhari who is currently on holidays in the UK".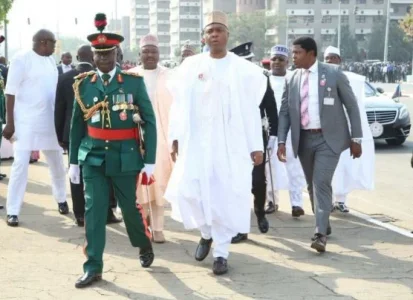 Recall the president had on February 5,2017 written to the National Assembly informing of his desire to extend his leave in order to complete and receive the results of a series of tests recommended by his doctors.
President Buhari has also maintained that he would only return to Nigeria when his London doctors certify him well enough to do so.