The Nigeria Labour Congress (NLC), Trade Union Congress (TUC) and their civil society allies in Abuja, yesterday, Labour called on Nigerians to stock up on essential commodities, as it begins a strike action on Wednesday in protest of recent hike in the pump price of petrol.
"Nigerians are advised to stock sufficient food items that will last for a while, for the prosecution of the current struggle against neo-liberal agenda in the country," said NLC President, Ayuba Wabba.
Labour declared that if by the end of office hours on Tuesday, government had not invited it for negotiations, it would shut down the country.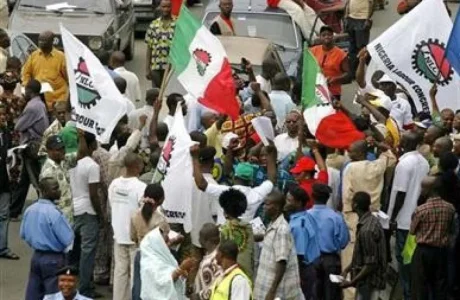 It accused the government of prioritising the interests of petrol marketers above that of other Nigerians. It particularly flayed President Muhammadu Buhari for reneging on campaign promises that he would not remove fuel subsidy.
It will be recall that the Federal government on Wednesday announced the new fuel price regime and
pegged the official market price at N145. The issue which has since generated s much heat among prominent Nigerians.