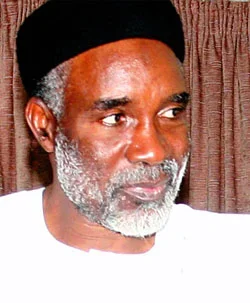 After fruitless attempts to pin down and arrest impeached Adamawa State Governor, Murtala Nyako, the Federal Government appears to be under pressure to declare him wanted.
The government wants the former Chief of Defence Staff arrested and prosecuted over alleged looting of Adamawa State treasury and treason against Nigeria.
There were clear indications last night that security agents, who have been combing Yola and Abuja for Nyako, were frustrated over their inability to trace his whereabouts fueling impression that the axed governor is on the run.
According to a competent source in Yola, Nyako's security aides are said to have ferried him out of Yola to an undisclosed location the same day he was sacked from office.
Nyako's spokesman, Sajoh Ahmed said yesterday that his boss was not on the run. "Governor is not on the run. He left Yola on the same day of the impeachment. I don't know where he is at the moment. I am now in my own house. It is wrong to say he is on the run," he said.
Click here to read more
Source: #Vanguard