The Redeemed Christian Church of God has been the subject of the news for the past few days. This is as a result of the appointment of Pastor Joseph O. Obayemi, a member of the Redeemed Christian Church of God (RCCG) being named by the General Overseer, Pastor Enoch Adeboye as the leader of the church in Nigeria.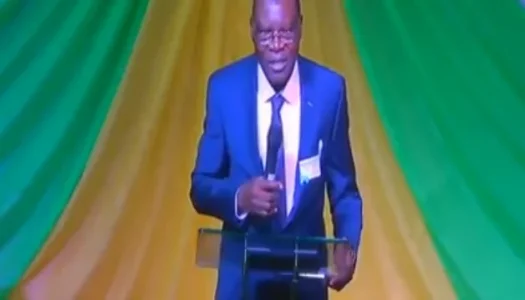 Adeboye appointed Obayemi during a Ministers Thanksgiving service on Saturday morning has led the church since 1981 after he was ordained by the church founder, Late Reverend Josiah Olufemi Akindayomi.
Adeboye will, however, continue to lead the ministry in International scenes as Obayemi is only the National General Overseer.
Obayemi, before appointment was the Special Assistant to the General Overseer on Finance.
A video of Obayemi leading prayers, before his appointment at RCCG Tabernacle of David, Hague, Netherlands in June 2016 has surfaced online.
WATCH VIDEO: