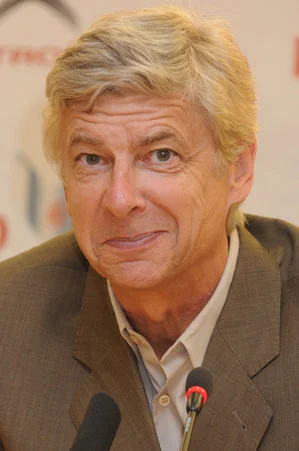 Arsenal manager Arsene Wenger has charged his players to step-up their game against their title rivals if they must end the club's long wait to be crowned Premier League champions.
It has been ten years since the Gunners last won a Premier League title but they have been consistent in securing a top four finish since then.
Arsenal kick off their campaign this season when they welcome Crystal Palace at the Emirates this afternoon for their first game.
And Arsene Wenger is confident that they have a chance to to end that cycle this season,but insisted that they must improve their result against the big teams .
"I believe we have a chance because we were a long time top of the league last year," Wenger said on Friday.
"It is difficult to know how much better the other teams will be. We have some challenges we have of course to face that we did not face well last year, and that means we have to take more points from the top teams.
"That will be our real challenge this year and also to keep the consistency against the teams who do not fight for the championship.
"We finished fourth last year and made 79 points. Man City won it with 86, so it was very tight in the top four, that is one or two games.
"If you win against them, they have three points less and you have three points more, that means it is down to one game.
"With the confidence (of winning a trophy) there is a little bit of weight off our shoulders that is for sure, but we want to show that and transform that into efficiency in our performances."
It promises to be an interesting season and the Frenchman thinks "six or seven teams" can challenge for the title.
"The favourites you have again Chelsea, Man City, Liverpool, Man United and us," he said.
"Then you have Everton, they were very dangerous last year as well and could be candidates. How well will Tottenham respond?
"There is no hierarchy in the teams I give you, there is no priority -they are just the obvious candidates.
"It is very difficult to predict. The only thing you know is that it will be tough."
Last edited by a moderator: