Arsenal manager, Arsene Wenger has defended under-performing German midfielder, Mesut Ozil,saying that he would pay a higher price for the player if he had to sign him again.
Ozil joined Arsenal from Real Madrid for a club record deal of €42.5 million in the summer of 2013, and since then has struggled to really lay a foothold on the team.
The German occasionally shows glimpses but particularly goes missing during the big games that his impact is needed.
"I would pay the money again. Of course. You expect the team to play well and not to put the responsibility on any one player to be a magician that does not exist any more in the modern game," Wenger told reporters.
"Of course I have to get the best out of him because of his price. But I feel that responsibility exactly the same for a player who cost €1. He did not pay the €50m himself.
"When I see a talent, for any player, I think 'how can I get the best out of him?'. That is not linked with price. It is just a coincidence that the market is like it is."
Ozil was hung out to dry by German newspaper as Arsenal's main failure during Tuesday's 2-0 loss to Borussia Dortmund.
"Why should he be a scapegoat? For what? We've lost one game since April 1. Let's be realistic," he added.
"They shouldn't be concerned and just support him. I understand that you want your best players always to make the difference in every single game. We all go through a period where we are a bit less good. You help.
"A club is a union between players, supporters and directors. You have to be united and sometimes go through periods together where it goes a bit less well."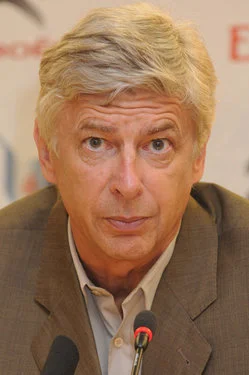 Last edited by a moderator: