What readily comes to mind when we mention names of top male Nigerian hip hop artistes in Nigeria are the likes of Don Jazzy, Olamide, Davido, among other heavyweights in the music industry, but a look at the rise of other youngsters who have fought hard from being upcoming to being among the top-rated is worth mentioning. They have worked hard all year round to be among the artistes who rocked 2016. They include:

1. Adekunle Gold:
This Lagos State Polytechnic graduate who is a graphics designer came into limelight unexpectedly with the song 'Sade' which he claimed to have done because of a girl last year, he got signed into Olamide's YBNL record label the same year and then released another romantic song, 'Orente'. The two singles shot him into limelight last year.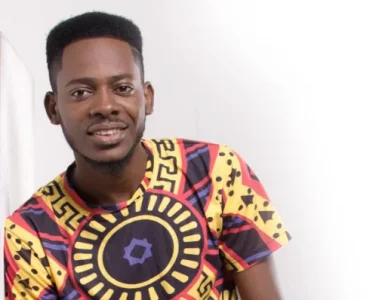 But for Adekunle, there was just no reason for complacency. This explains why he further went to release other singles like 'Pick up' and 'Ready' to mention a few this year. His Urban Afro and pop leaning account for what wormed him into the hearts of many.
Adekunle Gold has proved to be astute with his business as he had surprised his fans with what they had been waiting for, by giving them o n e which he named 'Gold'. The 15-track album has a bonus track called 'Sade'. He featured just one female artiste, 'Simi', the songstress with whom he reportedly shared a romantic tie before they got into showbiz.
2. Anidugbe Daniel (Kiss Daniel)
Daniel Anidugbe whose stage name is Kiss Daniel became popular with the hit song 'Woju' and came up with the remix featuring Tiwa Savage and Davido but one will agree that the remix wasn't as much accepted as the first outing.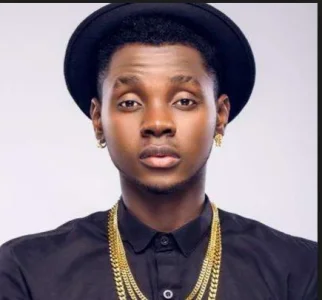 Kiss Daniel went further in dropping singles like 'Laye', 'Good time', 'Shoye' and others – none of which begged to be noticed. 'Kiss' didn't stop after being signed to G-World Wide Entertainment owned by Emperor Geezy, he came out with most of his musical videos which gained massive acceptance by Nigerians, 'Mama', 'Jombo', 'Sin City' and others still on constant rotation.
Kiss Daniel surprised his fans with a debut album,
New Era.
The 19-track album featured only his l a b e l mate, Sugar Boy. He's proud to be the recipient of "Artiste of the Year" award of the Nollywood Golden Europe Awards, in Europe this year amongst many other nominations.
His perceived humility may as well continue to sway emotions in his favour just as more fans across Africa couldn't but praise him after his outing at the Coke Studio project.
3. Reekado Banks
Reekado is another young artiste that had his songs in the heart of most fun loving Nigerians in 2016. Reekado's most widely played and accepted song is 'Oluwa Ni' which is one of the songs played in Nigeria this year.
Reekado, who had been signed to the Mavins record label since 2014 and had been pushing towards limelight got his biggest attention with the song, Oluwa Ni.
His made his debut album titled 'Spotlight' this year too. The album with 18 songs and three bonuses, truly was a spotlight affair for Banks.
With songs from the album like 'Katapot',
' Standard
' ,
'Oluwa Ni', 'Problem'
, the streets of Lagos like many other bubbling states alike can't stop buzzing.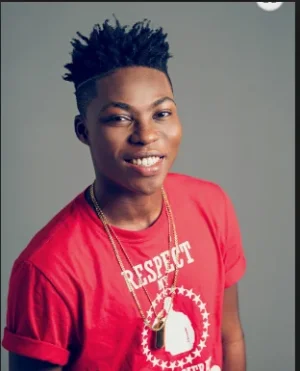 Despite the drama between MAVIN and YBNL at the Headies award last year, involving Reekado especially, he still gained a handful of fans and his songs are still one of the songs rocking this year.
4. Ololade Keshinro (Lil Kesh)
Lil Kesh has become a recurring decimal in Nigerian music and there's no stopping the street rap man. Lil Kesh, though has started his musical career since 2012, but his famous seasons are last year and specifically this year.
Li l Kesh became a household name with a single he released titled 'Shoki' last year, he went further to release a lot of singles like 'Gbese', ' Is it because I love you', his charm reached Eldorado when he dropped a song which entitled 'Ibile'.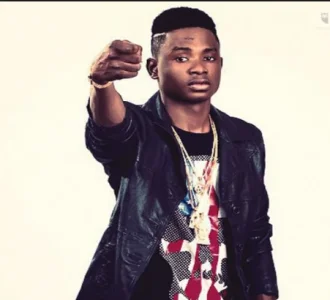 He got signed into YBNL in 2015 and people noted for him to have the same style with his boss, Olamide- their weapon is the use of the native dialect to rap, though he has been criticized for using lewd lyrics. Lil kesh since last year has been getting a lot of nominations.
He dropped his debut album under YBNL record label titled 'YAGI'. Lil Kesh left YBNL record label this year and established his and named the label 'YAGI', an acronym for 'Young And Getting It', even though it brought up a lot of controversies among fans on social media and everywhere showbiz matters. Anyway, Lil Kesh is one of the young artistes who gained their grounds in the music industry and has his songs everywhere on the streets of Nigeria.
5. Folarin Falana (Falz The Bahd Guy)
Falz's real name is Folarin Falana and he's the son of Nigerian lawyer and activist, Femi Falana. Falz is a graduate of law who was called to The Bar in 2012, but decided to pursue what he loves which is entertainment.
Falz who shot into limelight with his song "Marry Me", owns an independent record label which he named "Bahd Guys Records". Falz is a rapper, actor and a comedian.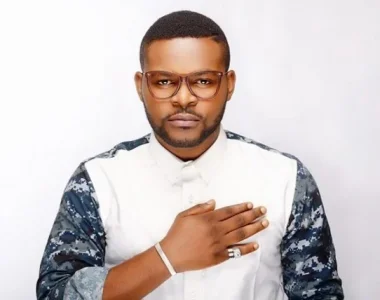 His acting prowess got the attention of showbiz pundits and cynics alike when did the MTN commercials and after appearing in Jenifa's diary. Falz has been reported to call his music style a WAHZAP style. And was also reported to have a dalliance with the popular Nigerian female artiste, Simi, after their several collaboration in songs like 'Soldier' and 'Jamb Question' and even after the release of the 'Chemistry'.
6. Augustine Miles Kelechi (Tekno)
Touted as the biggest artist of the year 2016, Tekno's real name is Augustine Miles Kelechi. Tekno has been on the trail of his musical career for a while and it seems the set time for his luck was last year and this year too. Unarguably primed for fame, Tekno's phenomenal rise is a case study and a matter on the lips of top industry players.
His energy is incredible and he has been having lots of stage performances, collaborations, features and other musical projects here and there. He first shot was 'Holiday' under K-Money Entertainment which featured heavy weight music champion, Davido some years' back.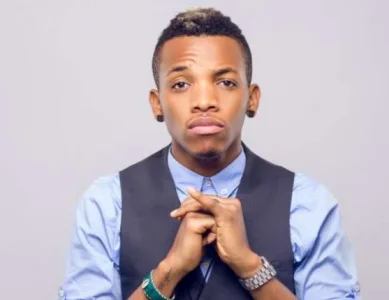 Tekno signed a recording deal with Made Men Music (Tripple GM) IN 2015. He then released a single last year titled 'Duro' which topped the charts on social media and he immediately released the remix which featured Phyno and Flavour,.other songs from, him with huge acceptance are Sisi and Mama Oyoyo. He released an album entitled, "Dance".
One of the songs that has gone viral in Nigeria is 'Pana'. Tekno is been a playful person when one looks at his words on social media which his fans and critics are blasting him for.
An example is when he said women should be allowed to cheat since all men cheat on their women. Another example was when he recently said he is in love with Genevieve. That notwithstanding, Tekno is one of the artistes who appears new and rocking 2016 for us in Nigeria with his songs.
7. Azubuike Chibuzo Nelson (Phyno)
Just in case you wonder why Phyno should make this list, remember how his song, 'Connect' almost became an anthem. He's been around but his presence last year and this year is a testament to how great the guy has become. Phyno's real name is Azubuike Chibuzo Nelson, he is a rapper, singer and a producer known for his special way of using the Igbo language to rap.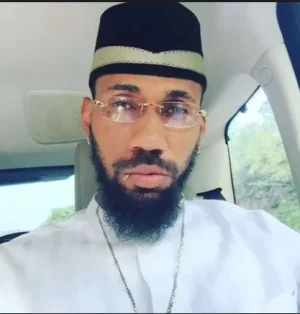 In his production line, he has worked with a lot of big names in the music industry before he decided to make rapping his own trademark. In 2012, he released 'Ghost Mode' an album that was a colossal success. Phyno has his luck so big this with his album "No Guts, No Glory".
8. Damini Ogulu (Burna Boy)
Burna Boy whose real name is Damini Ogulu has been around for a while now, a reggae dance hall singer who is recognised for his way of putting different genres of song together in one piece and achieving success in it.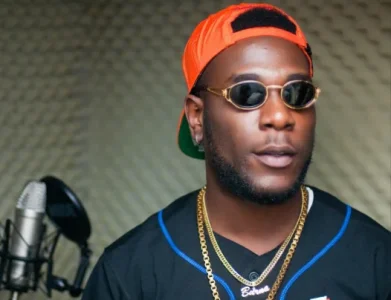 He first released '
Like to Party'
which was welcomed by Nigerians, his other song "Yawa Dey" too was for noting like two years ago and one might wonder what Burna have been doing since then but he hasn't been too far as he has been doing this or that. Burna Boy kept releasing his album songs bit by bit before finally coming out with an album, On A Spaceship. Burna boy's music is been rocking parties and club houses this year and he did an album this year which he named 'Redemption'.
9. Patrick Nnaemeka Okorie (Patoranking)
Patoranking, who bears his real name Patrick Nnaemeka Okorie, was formerly signed with K-Solo's Igberaga records in 2010. The Alubarika crooner was later signed to Foston Muzik which he released Girlie o under the imprints in 2014 february, he released 'Iya Bisi' where he featured Qdot and Kbang. in 2015, patoranking got it big when he released both "Daniella Whine and My Woman, My everything " .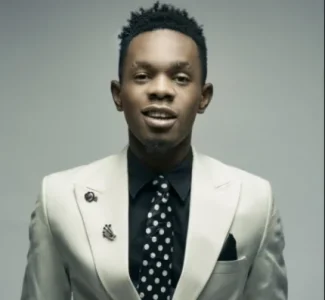 This year early August, Patoranking blew his horn when he released the much anticipated Album "God Over Everything" which had a lot of faces like that of Wizkid and others. He won the MAMA Awards this year as the Song Of The Year.
10. Korede Bello
This cute face of Mavin is one of the young loved artistes in Nigeria for this year. Though he hasn't dropped any album but we can say Bello's songs are on the rise as people are still in love with his music and his song is on the playlist for 2016. But his magic is in that face of his though some claims his charming winks had failed in his videos.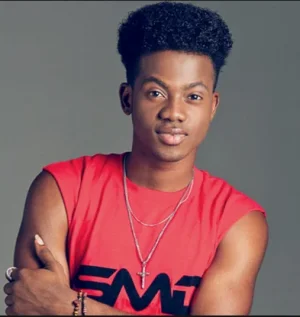 Last edited by a moderator: