The National Caucus of the Peoples Democratic Party have settled for Senator Ali Modu Sheriff as the next acting chairman of the party.
Here are few things you need to know about him...
- Ali Modu Sheriff was born in Ngala Town, Ngala Local Government Area, Borno State in 1956. His father was the business tycoon Galadima Modu Sheriff.
- He attended Government Secondary School, Bama (1974–1979), later to the London School of Business, where he studied Insurance, Banking and Finance. In 1981, he joined his father's construction company as a Director, and later Managing Director. In 1985, he registered his first company. His companies include Meroil Organisation and Union Chase.
- He was elected as a senator from Borno during the Third Nigerian Republic under the banner of NRC, his opponent then was Kolo Kingibe, wife of the SDP chairman, Babagana Kingibe. He was also a member of the Constitutional Conference and chaired the committee on states and local government.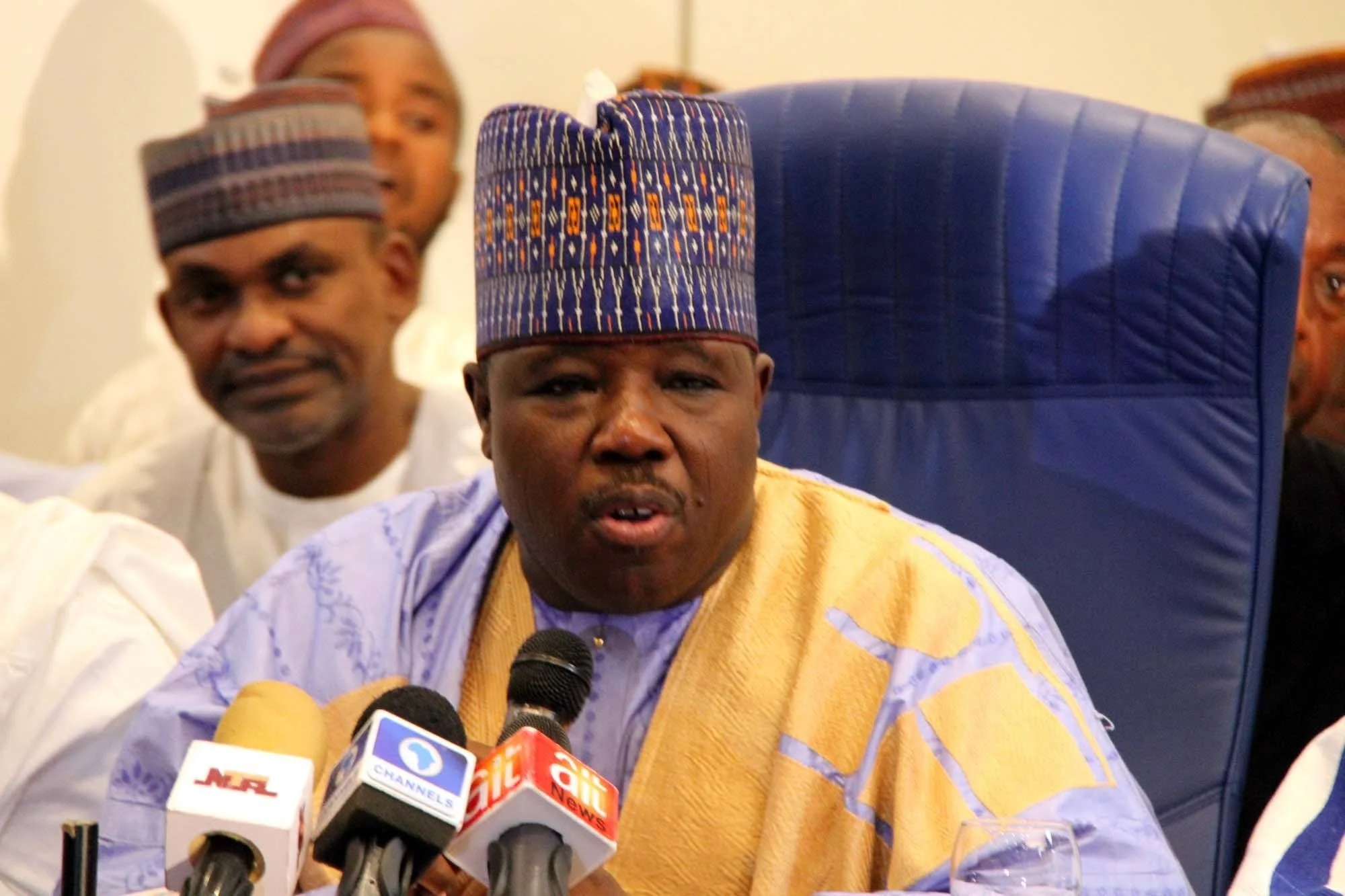 Related: READ What Nigerians Are Saying About Ali Modu Sheriff's Appointment as Acting Chairman of PDP
- In 2003, he ran for Governor of Borno State on the ANPP platform and won. He was re-elected in 2007 and sworn in on 29 May 2007. In both cases, he defeated the PDP candidate Kashim Ibrahim-Imam.
- In 2012 Modu Sheriff, a former senator, was arrested upon entering Cameroon from Chad. He was arrested by neighbouring Cameroon's security forces, allegedly for his link with Boko Haram. But after some time he was just escorted back to the border of the country. His connection with Boko Haram was not proved.
- He has been accused of being a sponsor to the Islamic sect Boko Haram by an Australian hostage negotiator Steven Davies.
At the peak of the Boko Haram's confrontation with security forces in 2009 which led to the death of its founder, Mallam Yusuf; Modu Sheriff's name featured prominently as one of the sponsors of the sect which some people argued, outgrew his control. Even after he left office, Modu Sheriff remained on the radar as one person many Nigerians believe, rightly or other wise, as knowing more than he is willing to admit about the Boko Haram sect.
Related: PDP Makes Alleged Boko Haram Sponsor 'Ali Modu Sheriff' Party's Acting Chairman
This perception was given further fillip earlier this year when an Australian security expert and negotiator, Stephen Davis pointedly accused Sheriff and former Chief of Army Staff, General Azubuike Ihejirika of being major sponsors of the Boko Haram sect.
This fact can`t be proved or rejected as he usually denies all allegations against the Boko Haram sect.
- On December, 2014, DSS Cleared Ihejirika And Modu Sheriff on the alleged Boko haram involvement