Some Corp members mobilised from Enugu State for the Anambra gubernatorial election have been allegedly abandoned.
The News Agency of Nigeria reports that scores of corps members drafted from Enugu for the November 18 governorship election in Anambra State are stranded on Saturday.
NAN reports that the corps members, brought in three luxurious buses on Friday November 17, were not deployed but left at Amawbia office of INEC.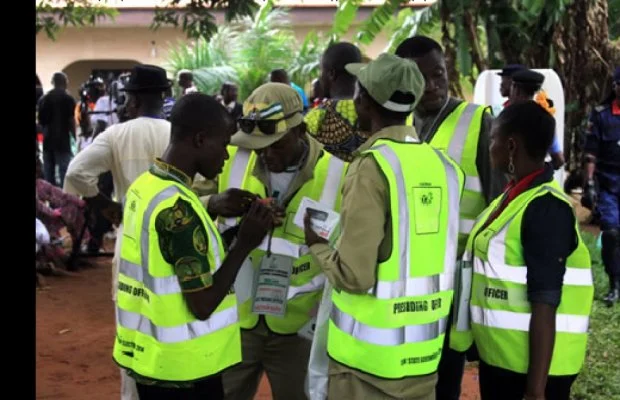 One of the corps members, who preferred anonymity, told NAN on Saturday at Amawbia, that they were brought in from Enugu North Local Government Area in Enugu State for the election, but were not deployed by INEC.
"Most of us are NYSC members serving in Enugu North and other parts of Enugu State.
"They brought us in three luxurious buses about 3p.m on Friday, but as we speak, none of us has been sent to work in any polling unit.
"From the time they brought us to this place (INEC office in Amawbia), they have abandoned us. We slept in open halls and were exposed to mosquitoes.
"The treatment they have given us so far is like that given to a leper. Nobody asked if we have had breakfast as at noon, or if we have taken our bath.
"But for the restriction of movement, I would have gone back to Enugu," the angry corps member said.
A female corps member, simply called Iniobong, said she gathered that their abandonment was because a political party contesting the election accused INEC of trying to use corps members deployed from Enugu to rig the governorship election.
"I learnt that a political party raised issue of possible use of NYSC members coming from Enugu to rig election during INEC stakeholders' meeting in Awka on Tuesday.
"Since the issue of suspicion of NYSC coming from Enugu came on Tuesday, NYSC and INEC management should not have allowed us to be brought here on Friday after that Tuesday.
"This manner of treatment is, to say the least, very sad and I feel highly pained over the inhuman treatment we are facing here.''