At least 14 year old Babagana Bukar survived and he is still alive to tell the story of how Boko Haram, the dreaded islamic fundamentalist group in the North east, slaughtered his father in his presence. In an investigative report by The Cable, Babagana Bukar and his family woke up on an early morning in 2014, just to have Sahur– the pre-dawn meal taken by Muslim faithful in the month of Ramadan, in preparation for the day's fast.
After the meal, they had their ablution and were preparing for Salat al-fajr – the first Muslim prayer of the day – when Boko Haram insurgents laid siege to their homes.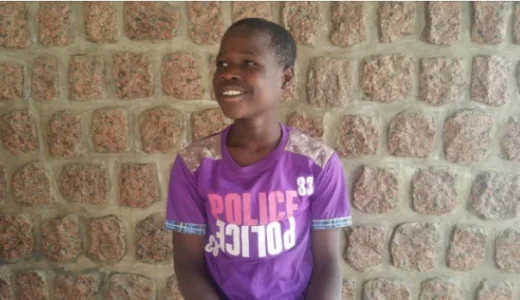 "Any man who was old enough was killed," Bukar tells TheCable, smiling at how he led his life afterwards – for him, the journey to independent manhood began too early.
"I watched them slaughter my father," he says, this time with a dim countenance, wiping his face like he wants to waive off the memories of the past.
The 14-year-old and others whose fathers had just been put to such brutal death were asked to join the Boko Haram sect as foot soldiers.
Bukar said: "They rallied us and we were forced to follow them, with the goods that they took from our homes," he says in Kanuri, a very popular language among the dwellers of Kala Balge, Ngala and Gamboru.
Bukar was not willing to join a sect which killed his father in their quest to gain territories and do "the will of Allah," as they continually said in attempts to brainwash the young boys.
"When I had my chance, I ran, and as God will have it, I escaped Boko Haram. I came across a river, which was knee-deep. I carried my bicycle and walked through the river, on my way through Gamboru."
Bukar slept along the Gamboru border of Nigeria and Cameroon on his first night, but his destination was Chad.
For him, it was more reasonable to travel to Chad than to make his way to the state capital, Maiduguri, Nigeria, and his reasons are understandable.