The Federal Government is reportedly planning to set up a presidential committee to look into the activities of the Movement for the Actualization of Sovereign State of Biafra (MASSOB), and the Indigenous People of Biafra (IPOB).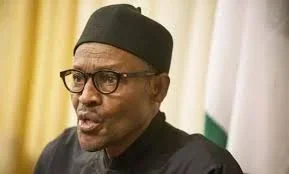 The committee which would comprise mostly retired military, police and other security personnel would have a mandate to fashion out strategies to address the security challenge posed by the groups.
Top military and presidency sources who revealed the plans said a retired Army General from the South-East was being considered to chair the committee.
They said the decision was arrived at a few weeks ago after a meeting which had in attendance former president Olusegun Obasanjo, top government functionaries and other stakeholders. The parley was reportedly at the instance of President Muhamadu Buhari.
When contacted, Senior Special Assistant to the President, Garba Shehu said he was not aware of such plan by the government.
But Daily Sun gathered that prominent indigenes from the South-East, especially those with military and security background were penciled down to serve in the committee. The decision to restrict membership of the committee to retired military, police and other security agencies' personnel was to tap from their wealth of experience.
"The government is worried by the breach in security the activities of MASSOB and IPOB cause each time they embark on a protest. It is believed that as soon as the committee is set up, the incessant crisis would be a thing of the past because the committee would be able to advise government appropriately. It is really giving the government a nightmare, especially with the security challenges currently facing the country." The source could not say if the committee would facilitate the release of Nnamdi Kanu, leader of IPOB and founder of Radio Biafra, who is facing treason charges.