Boko Haram fighters that are still in Sambisa forest have been weakened and are therefore in distress with only one safe route left for them to escape from the military onslaught in the forest, villagers and other captives who escaped from the insurgents' main base, also known as Markaz located in Sambisa forest, have said.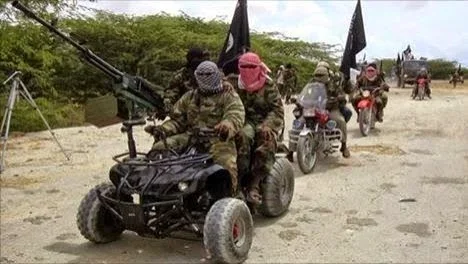 The escapees who were seen being screened by soldiers at Bama/Banki T-junction and those taking refuge at the general hospital in Bama, told reporter that but for the route between Markaz in Sambisa forest that leads to Banki through Pirgi which the insurgents are using to escape from the forest, most of them (insurgents) would have been killed by the military in the forest.
Some of the escapees that ran away from the forest told this reporter that the insurgents are very much aware of the December deadline given to the military by President Muhammadu Buhari to end the Boko Haram insurgency and are ready for what they always called the last fight.
One of the escapees, Malam Goni Musa (not real name), said, "Some of these women and children you see are their wives and children. They asked them to leave the forest as a way of saving their lives because they have been told that soldiers are planning a big fight. Most of their fighters are now around Markaz. They are actually set for the fight. They know they cannot withstand the military. Their hope is the route through Pirgi that they can use to escape.
"I am an Islamic scholar. They have been consulting me for spiritual assistance. They did not know that I was planning to escape, they would have held me back or even killed me. Some of these escapees were actually told by the insurgents to leave. But some of us left without their consent. They are using motorcycles to patrol the bush and kill anybody they see trying to escape without approval.
"I do not know how they are getting their information, but they seem to be up to date with information about military operations in the area. They share some of the information with me. They told me that there is a military plane that goes about taking pictures with only one soldier inside (drone). They said the plane operating in Nigeria cannot shoot but that the one in Cameroon can snap pictures and shoot.
Read More:
DailyTrust