In a developed nation such as the United States or England, entrepreneurs such as Francis Cole would have the tools they need to achieve large levels of success. Instead of emigrating to a country that offered more opportunity, Cole decided to stay in Nigeria and carve out his own success story.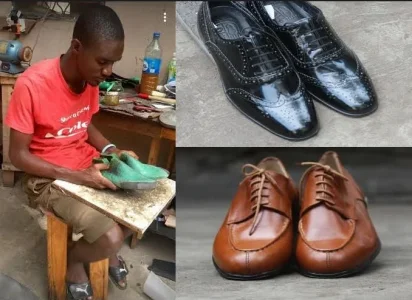 "The best preparation for tomorrow is doing your best today." - H. Jackson Brown, Jr.
When compared to the great corporate success stories of America and Britain, Cole is just a small-time operator. Nonetheless, this entrepreneur has big ideas that he wants to turn into a reality someday to benefit his own country. His story is not typical for the Nigeria that people knew many years ago, but it is fast becoming the model of perseverance that is the hallmark of the newer generations.
Where He Started
Francis Cole was born into a family with little means, but he still managed to go through primary and secondary school to achieve a foundation for his education. Cole even managed to get a degree in statistics from Yaba College of Technology, but he knew that his immediate career path was going to traverse in a different direction.
Before he had the chance to use his degree, Cole was thrust into the business of shoemaking out of necessity. "My parents were not capable and we needed to fend for ourselves. So I had to take up shoemaking as a means of survival," said Cole. His older brother showed him the shoemaking trade and Cole enhanced his skills by working for a friend's shoe factory.
He started out with no bank loans or business funding of any kind. He worked extra hours at his jobs to earn money to get his shoemaking business off the ground. He received no government help, yet, he managed to establish a business where he sells pairs of handmade shoes for anywhere from N12,000 to N20,000. He averages a pair a day, which he makes himself by hand.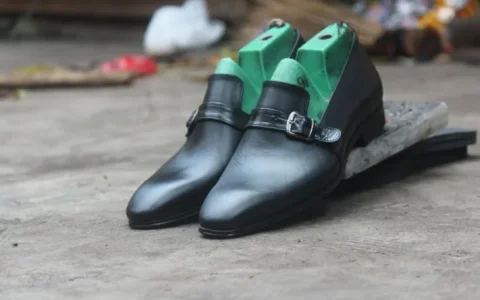 The Plans of an Entrepreneur
Cole says that he would need access to better materials, better tools and more workers if he wanted to expand his business, but with little help from the government, he is finding it difficult to achieve his goals. "I think the policies do not favor us," Cole says when asked about the government's role in promoting small business. "Government should try to create more training institutes that can be an integration of international standards. If I can go to school to bag a Bachelor's Degree in Shoemaking, it would be nice."
The availability of cheap, imitation shoes and foreign shoes, made with the use of better materials and tools, makes his job much more challenging. However, shoemaking is all Cole has known from a very young age and it is the only way he has ever learned to make a living. He is an ambitious young entrepreneur that doesn't complain about his situation, but he does think that things could be much better.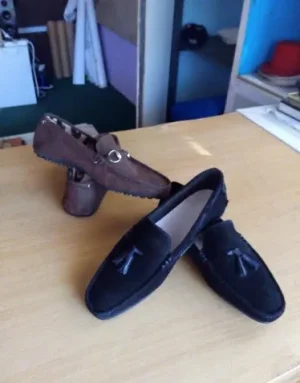 The Future of Nigerian Business
In many ways, entrepreneurs like Cole are the future face of Nigerian business. Instead of settling on a trade to make just enough to scrape by, this young man has plans that would benefit his entire country. "If I had the funds, I would love to have an international standard fashion institute in Nigeria that embodies training, opportunities and business connections for young people both home and abroad," Cole says as he maps out his plans for the future. "You know, there is always a bigger vision, but you have to plan them in bits."
For now, this young Nigerian continues to work hard to improve his craft and build his small business. His education has allowed him to see real possibilities and he has a passion for building something better for himself and his country. He talks about maybe one day getting a degree in food technology, and even starting up his own shoe factory. However, he is not letting his situation dampen his spirit or his desire.
Cole is a modern Nigerian who uses the Internet to promote his business and make contacts with business people all over the world. He is an entrepreneur that is part of the young and ambitious Nigerian generations who are taking the old ways of doing things a step further, and trying to help the continued development of their home country.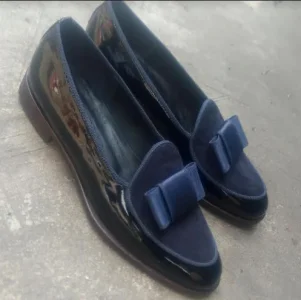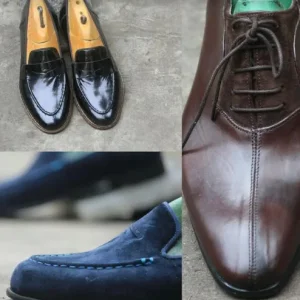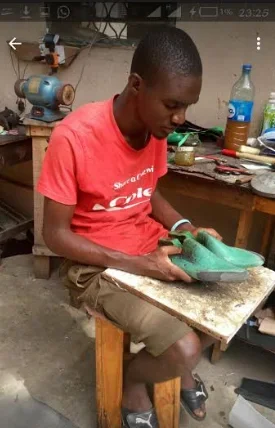 --
Francis can be reached via:
Email:
[email protected]
Phone number:
08142374749
Instagram -- @franciscolecollections