No fewer than five persons have been hacked to death by suspected Fulani herdsmen in two separate attacks in Abraka and Obiaruku, both in Ethiope East and Ukwuani Local Government Area of Delta State.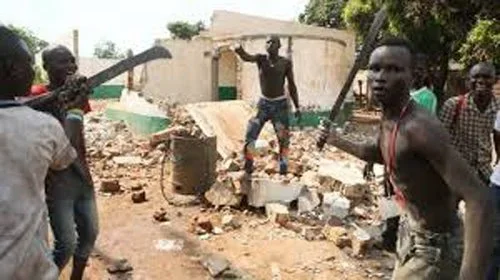 It was gathered that the incident happened over the weekend in a renewed clash between herdsmen and farmers in the areas over the destruction of crops by cattle.
According to Vanguard, the latest attacks, which have reportedly stirred tension between local farmers and herdsmen in the state, claimed the lives of four males and a female as more residents in the state called for the ejection of the herdsmen from their lands.
A source said two of the victims, who were cousins, Akpovona Felix and Sunday Akpupu, were indigenes of Eku community residing at the Delta State University host community of Abraka.
The deceased were said to have refused to allow herdsmen to graze their cattle on their farms.
Akpovona, a father of five, was said to have been shot by the herdsmen while his brother was hacked to death and his fingers cut off.
The second incident happened in a farm around a forest reserve along the Abraka-Benin road, a boundary area between Urhoka-Abraka and Obiaruku. It claimed the lives of two males and a female.
The victims, according to sources, were indigenes of Obiaruku community.
The state's Police Public Relations Officer, Andrew Aniamaka, a Deputy Superintendent of Police, confirmed that there were clashes in the two areas, but could not immediately confirm the number of casualties.
He said his main were on trail of those behind the devilish attack.