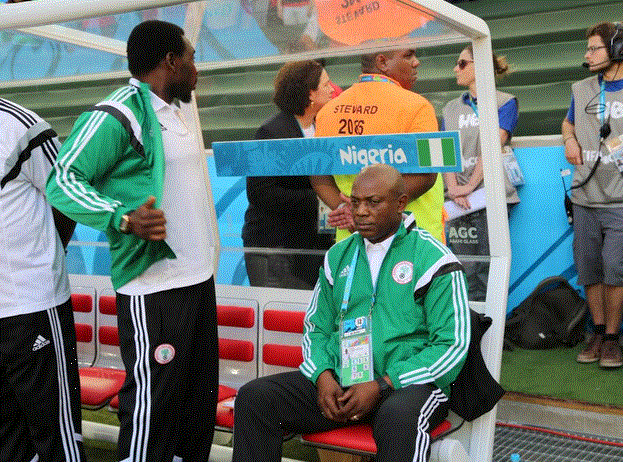 There is an air of uncertainty of the future of Stephen Keshi with the Nigerian national team,the Super Eagles.
To some people,he is gone,while some still have the belief that he might come back to manage the Super Eagles despite the doubts surrounding his position.
Keshi himself noted that he has served his time and will now consider other options available for him,as he could no longer be waiting on the Nigeria Football Federation(NFF).
Both the NFF have been locked in contract negotiations,but they have failed to reach an agreement,with reports that Keshi is now fed and will not be coming back to the Super Eagles.
Here is what an article from Goal.com has to say about the ongoing speculation whether Keshi will come back to the team:

"There are strong indications that Stephen Keshi may not return to the Nigeria coaching job if his demands are not trimmed to fit into the financial reality of the Nigeria Football Federation.

"The 52-year-old is seeking for an improved contract before signing back to lead the Super Eagles to the 2015 Africa Cup of Nations in Morocco.
Click here to read more
Source: Goal.com