The Governor of Niger State, Alhaji Abubakar Bello, on Wednesday painted a gloomy picture of his state's economy, saying it had become impossible for him to pay salaries.
Governor Bello told State House correspondents shortly after meeting President Muhammadu Buhari behind closed doors at the Presidential Villa, Abuja.
"We have laid the cards on the table; we are not hiding anything. We are very transparent as much as we can but the truth of the matter is that I cannot give what we don't have. I wish I had; personally if I had, I would have paid (salaries) from my pocket but I can't," the governor told reporters.
He said his government had been borrowing from banks since January to augment whatever came to the state in form of federal allocation.
He said as of May ending, his government was in debt to the tune of N3bn.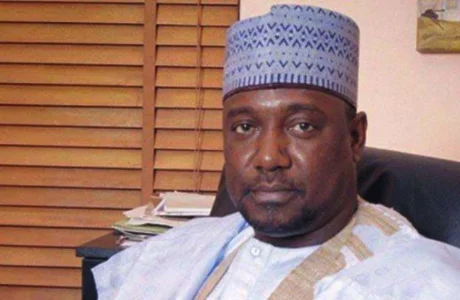 According to Bello, if the trend continues till December, his state's debt profile will have risen to N10bn.
"We are facing difficult times now, so let us sit down and see what we can do.
"I really think it is unhealthy to keep on borrowing just to pay salaries. Apart from that, we are not just there to pay salaries, there are a lot of issues.
"I got a call this morning from one Girls' Secondary School that their roof is off in six out of seven dormitories. Where will they sleep? Now if I take the whole revenue and pay salaries, how am I going to fix schools, hospitals?" the governor wondered.
Source: PUNCH