The Minister of Agriculture and Rural development, Audu Ogbeh, has said that the long term neglect of cattle rearers in the country was responsible for the lingering crisis between herdsmen and farmers in Nigeria.
He stated this during on Monday when he attended the Federal government's meeting with six state governors and heads of security agencies over the continuous crisis between herdsmen and farmers in some states of the federation
He said: "Over the years, we have not done much to look seriously into the issue of livestock development in the country.
"I am sad to tell you that in the last 50 years until recently, we may have done enough for the rice farmer, the cassava farmer, the maize farmer, the cocoa farmer, but we have not done much for herdsman and that inability and omission on our part is resulting in the crises we are witnessing today.
"In Europe, every cow that is farmed gets a subsidy of 6 Euros per day, we have done next to nothing for the cattle rearers and as a result, their operations have become threats to other farmers," he said.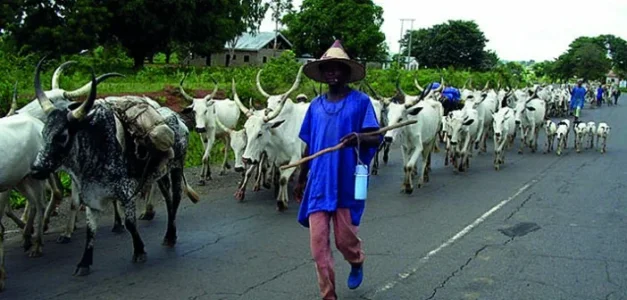 Ogbeh disclosed that the government was planning a programme called "cattle colonies" as part of efforts to end the crisis."
"At least, five thousand hectares of land would be made available, adequate water; adequate pasture would be made available.
Ogbeh explained that security would also be provided for the colony by Agro-rangers, noting that these measures would be speedily implemented to curb the killings.
"We also want to stop cattle rearers from roaming about. The cattle will be provided with water and adequate security by the Agro Rangers," the minister added.
Ogbeh said Cattle colonies had been adopted successfully in India, Ethiopia and Brazil.