A seven-year-old male suicide bomber has been identified as the one of those who detonated his explosives at the Senior staff quarters of the University of Maiduguri in Borno state killing a Professor, four others.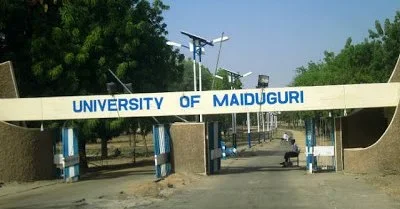 Confirming the incident to newsmen, Commissioner of Police (CP), Damian Chukwu said that 15 persons, who sustained various degrees of injuries were rushed to hospital.
"At about 5:45 a.m. a mobile police officer who is on duty sighted a suicide bomber who was trying to scale the fence at Gate Five of the university. "
Suspicious of his movement, the mobile police officer instantly gunned him down and his bomb exploded and killed him instantly.
"The second suicide bomber, a seven year-old detonated the second explosive at the senior staff quarters mosque in the university where a professor, and four persons were killed and 15 persons sustained various degrees of injuries and were rushed to the hospital,"said Chukwu.
Chairman State Emergency Management Agency, Alhaji Satomi Ahmed said; " All I can say is to appeal to the people to be vigilant and ensure proper watch because, like we have said, the insurgents are in disarray and employing any tactic to cause havoc.