A 74-year-old man (names withheld) from Ondewari community in Southern Ijaw Local Government Area of Bayelsa State has allegedly chopped off the manhood of an eight-month old baby boy during circumcision.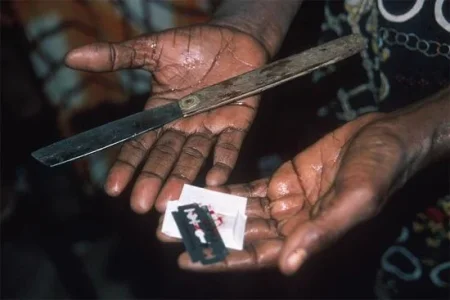 Narrating the sad incident to newsmen, the father of the child, Joseph Michael, who hails from Okputuwari community in Southern Ijaw Local Government Area, said that the man demanded for the child for circumcision from his wife without his knowledge and only for him to hear that his son's manhood had been chopped off.
He, however, called for financial support for the treatment of the child, saying that the present predicament had drained their resources.
He asked well-meaning individuals and humanitarian organisations to come to their aid.
Meanwhile, the International Federation of Women Lawyers, FIDA, Bayelsa State chapter, has called on security operatives in the state to arrest and prosecute the septuagenarian.
Chairperson of FIDA, Bayelsa State, Dise Ogbise-Erhisere, stated this in Yenagoa during a visit to the child at the Federal Medical Centre, FMC, yesterday.