Manchester United midfielder, Paul Pogba, has claimed that his role as a midfielder is not to score goals, but to dictate play.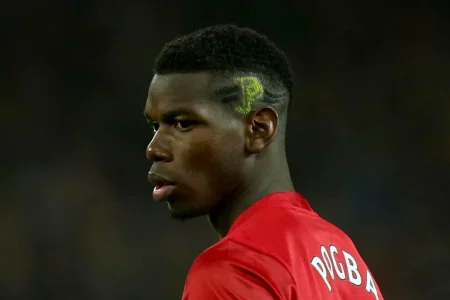 The 23-year-old rejoined United in a £89.3million deal from Juventus last summer.
Since his return, Pogba has scored only four goals and provided three assists in 20 Premier League appearances.
"I love playing. I feel good everywhere [on the pitch]. With everything that happened, the transfer, changing club, returning to Manchester, people want me to score, make a difference in games, because they say that at that price, a player must score, provide assists," he told SFR Sport.
"My role as a midfielder is not to score. I can make a difference in games, but I have a lot of work. Defensive work, dictate play. It's also a question of my abilities. I can also make the difference in winning back possession, in the team's play. I have to work for the team rather than think about myself."
Pogba endured a miserable afternoon as United held Liverpool to a 1-1 draw at Old Trafford on Sunday.