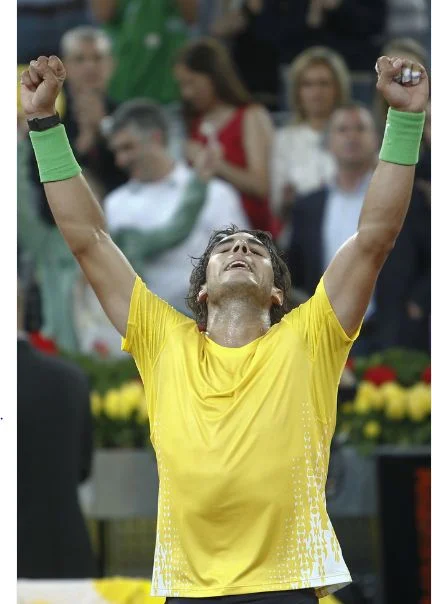 Defending champion of the #FrenchOpen Rafael Nadal has set up a repeat of last year's final and will on Sunday face Novak Djokovic at Roland Garros.
The men's number one and two seeds will clash in the final after securing victories in their semifinal bout on Friday.
Nadal was ruthless against #AndyMurray,beating the British player in straight sets 6-3 6-2 6-1 to progress.
Murray had no response whatsoever to the Spaniard,only accounting for 10 points on the #Nadal serve and ended up losing in one hour and 40 minutes.
"He played a great match," said Murray. "He missed hardly any balls. He served very well.
"His forehand - especially with the conditions the way they were today - it was was incredibly hard to control the ball.
"As soon as he was inside the court, he was hitting the ball so close to the line. He played great tennis."
Meanwhile #NovakDjokovic only dropped one set as he claimed victory over hard fighting Ernests Gulbis
The Serb defeated the Latvian 6-3 6-3 3-6 6-3 and will now play against Nadal in Sunday's final.
"The first two sets went well," said Djokovic. "Then suddenly midway through the third set I started to feel physically fatigued a little bit, and you could feel that.
"You could see that both me and him, we struggled on the court. It happens, you know. The important thing for me is that I realised what's going on. It's nothing serious.
"I'm going to have now two days of recovery and get ready for the final."