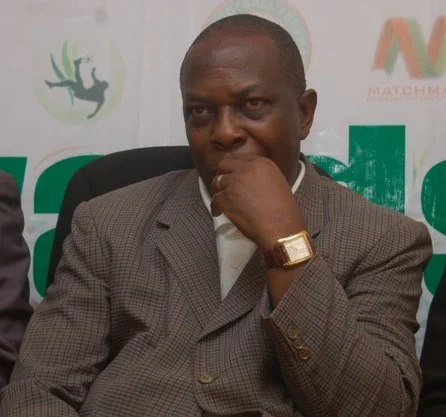 The Nigeria Football Federation(NFF)is preparing for life without Stephen Keshi and has even boasted that they will win their 2015 Nations Cup qualifying games without him.
Nigeria is without a coach at the moment,and could hire an interim manager to coach the Super Eagles for next month's qualifiers after failing to reach a contract agreement with Keshi.
Keshi this week said that he was fed up with the contract negotiations,adding that it shouldn't have taken so long to reach an agreement.
Nigeria will next month face Congo DR and South Africa in a back to back qualifiers,but the coach for those games is not yet known.
Member of the NFF technical committee,Paul Bassey argued that the Super Eagles can even defeat their opponents with a coach.
"If you are telling me that Ghana is training or that Algeria is practicing, then I will have some fears. We'll depend 100% on these professionals and thank God that we even just finished the World Cup. I don't think this is anything we should lose sleep over"
"Nigeria will play that match and win, Jokes apart, if I am to manage the team for this game and with what the team has done in the last three years, we'll play that match and win"
Revealing why a new deal has not been reached with Keshi,Bassey noted his made big demands that couldn't be reached by the federation.
"You were paying somebody five million Naira and he said pay me more. When he was receiving five million there was problem so where is the more going to come from?"