Obafemi Awolowo University is a federal government owned and operated Nigerian university. The university is in the ancient city of Ile-Ife. Established in 1962 as The University of Ife. The University is situated on a vast expanse of land totaling 11,861 hectares in Ile-Ife, Osun State, southwest of Nigeria.
Right from the start, Obafemi Awolowo University, Ile-Ife (OAU), has continuously proven its academic, administrative, research and community service supremacy over and above other universities in Nigeria.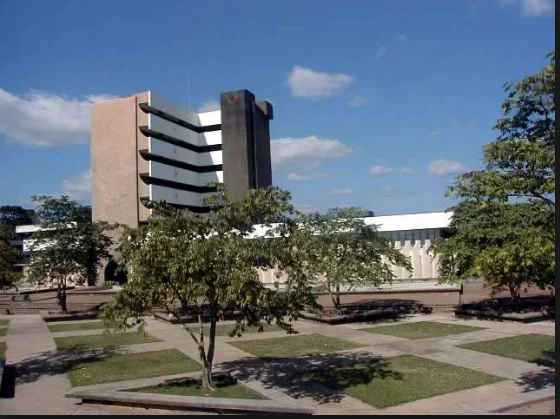 Why this is so is explained in the points below:

1. Students Unionism:
Of all student unions in Nigeria, OAU student union stands out. Its slogan Great IFE means: Great Intellectual Fighters for Emancipation. The ivory tower boasts of vibrant union and fearless national activists. Examples include: Human rights lawyer, Femi Falana, Bamidele Aturu, among others. While other schools has Students' Union Government ; government connotes operating within a territory, OAU has a Student Union which fights not for only OAU but entirety of Nigerian studentship.
2. Academic Excellence:
This is a non-negotiable attribute of why thousands of students troop into Obafemi Awolowo University. The academic excellence and intellectual supremacy of Obafemi Awolowo University, Ile-Ife cannot be matched with any other higher institution of learning in Nigeria. The ivory tower has an extensive history of academic excellence. Its products dominate and excel in various fields.
3. Beautiful Campus, Architectural Balance:
OAU does not only have 'Africa's Most Beautiful Campus' in its school anthem, it has truly lived up to this name. The architectural masterpiece of building structures, and the serene environment will always leave you wowed. Besides this, OAU has good building structure. Halls of residence are removed from the academics. Banks have their place on campus. Market has its place. Lecture theatres have their places. And so on.
4. Strong Alumni Bod
y: OAU boasts of an impressive alumni body both home and abroad.
5. Zero cultism:
The last time cultist struck in OAU was in 1999. An attack which was allegedly orchestrated by the school management. Since then, the campus enjoys a cultist-free status.
6. Social life and rich cultural orientation
: No other school compares when it comes to the social life in OAU. From Awo to Faj, Moremi to Akintola, the school maintains a rich social culture. Each hall of residence has its own students' peculiarity. For instance: Awolowo Hall is known for 'Aroism, and its habitual consumption of beans. Moremi is known for being the domain of campus big girls. Angola Hall is for the fresh male students. Mozambique is for the fresh female students. AngloMoz Park (the fusion of Angola and Mozambique) – which is in between Angola and Mozambique halls is a home for new students to hang out with one another. Fajuyi hall is known for being the hall of 'gentle' students. Apart from several hall orientation programmes, social events and displays from students will make you want to have a taste of the Great Ife!
7. Aroism:
This is a concept that may sound ridiculous to students of other institution but it resounds a familiar meaning to an OAU student. It is a term used for hilarity in the school.
8. Peace, serene environment where students can move any time of the day
– Not many Nigerian university campuses give you the freedom to walk at any time of the day, freely with no fear whatsoever. Students can leave their dorms to study in lecture theatres at any time of the time – even in the midnight, with no fear of intimidation. Besides campus security that is everywhere around the campus, students also watch each other's back.
9. Relatively cheap items
– This is very very true of Obafemi Awolowo University – things are incredibly cheap on campus. Where do one even start from? From making photocopies of documents – which ranges from N3 – to transport fares which is N20 (from campus gate to inside the campus) no matter the size of the luggage. Also at butteries, prices of goods/stuffs should not be more than what students can afford. There have been cases where butteries have been shut because of trading over-priced items that are more expensive than outside campus.
10. Internal Government –
Well, OAU has its own government. Cases are settled within and among the students. There has never been cases where policemen/armed forces invaded the campus to arrest or harrass students. These issues are always resolved among the students, and by the security arm of the school.
----
If you know of any other university in Nigeria that beats OAU, argue your points below.