United States President, Barack Obama on Sunday delivered a commencement address at Rutgers University that steered clear of the typical graduation advice and sounded a lot like a tough, aggressive take-down of the Republican presidential front-runner, Donald Trump.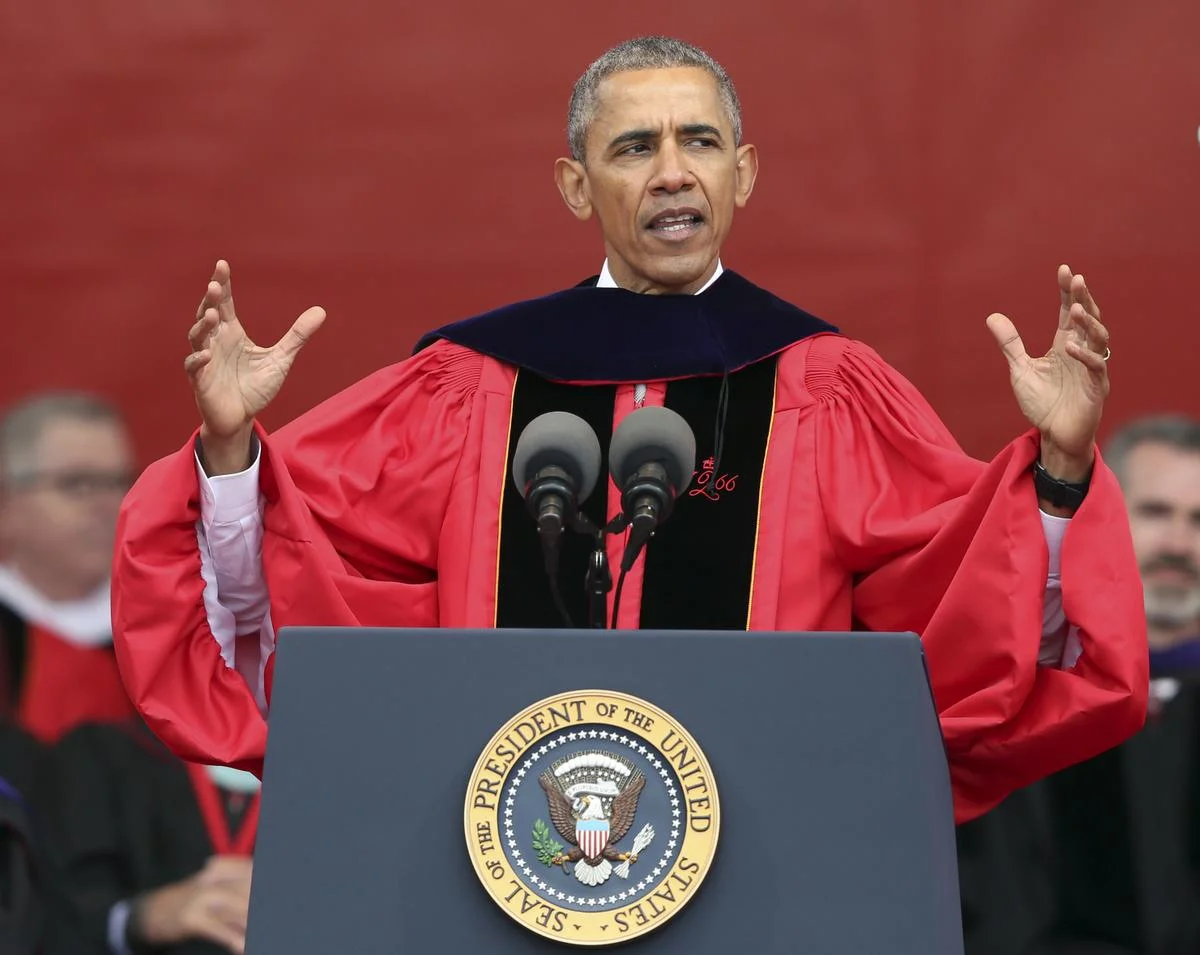 Obama, who spoke before a crowd of more than 50,000 in the school's football stadium here, called on the graduates to reject politicians who hark back to better days. The 45-minute-long address was filled with obvious jabs at the business magnate Trump, whom the president didn't name but who was a foil for the graduation speech's most cutting applause lines.
Obama slammed Trump's proposal to build a wall along the country's southern border, saying the world is becoming ever more interconnected and "building walls won't change that."
He mocked Trump's call to "Make America Great Again" saying that there was never a better time to be alive on the planet and in America. College graduation rates were up, he said. Crime rates had dropped, and more women were in the workplace than ever before in the country's history.
The president throughout his speech decried a strain of anti-intellectualism in American politics that he said rejects science, reason and debate.
At one point, clearly referring to Trump and other congressional Republicans who have decried efforts to combat global warming, Obama warned that "in politics and in life, ignorance is not a virtue."
The president's speech also was infused with a progressive optimism that is a regular element of his addresses and maintains that the country's best days are ahead of it. He asked the students to vote and remain engaged in American politics.
Source:
Washington Post