Former President Olusegun Obasanjo on Monday issued an important warning to President Muhammadu Buhari and other African Presidents.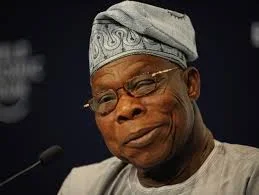 Hosting the newly appointed president of ECOWAS Commission, Marcel Alain de Souza, who led a four-man delegation to his residence in Abeokuta, the Ogun state capital, Obasanjo said, African Presidents need to fix unemployment problems in the continent fast; Naij reports.
He said: "On the issue of unemployment, particularly youth unemployment, I have maintained that all of us in West Africa, in our different countries and indeed in Africa, we are sitting on a keg of gun powder for as long as we do not pay adequate attention to youth unemployment.
"A situation where more than 50% of our youths are unemployed is extremely dangerous. We now have a situation in part of West Africa where people now are dying of starvation. "Is it that we are not producing enough food or if we are producing what we produced evenly, whatever it is it is shameful, it has led us to be begging international community for supply of food to any part of West Africa, it is not right‎?"