The General Overseers of The Redeemed Christian Church of God, (RCCG) Pastor Enoch Adeboye has appealed to the federal government to set workable targets that the states, players in the private sector and all can key into to move the nation forward, according to The Nation report.
He spoke at the special thanksgiving and prayer programme organised by the RCCG, Headquarters, Throne of Grace, Ebute-Metta, Lagos and noted that countries in the western world that made headway in the scheme of things had workable targets that everyone was moving towards.
"We are of age to set workable targets for ourselves and if we set it, our development will be fast forward like Singapore", Adeboye said.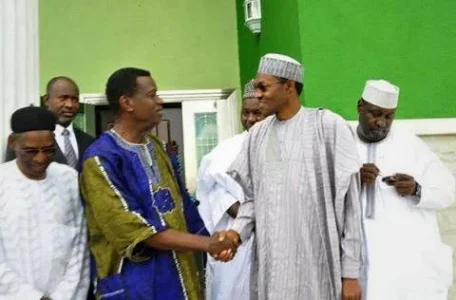 While appreciating the anti-corruption stance of the federal government, he said President Buhari must not give in to pressure by corrupt individuals who want him to lower the tempo and drive to rid Nigeria of graft.
According to him: "We must continue to make efforts to recover stolen funds for development and individuals who have looted our common wealth should be punished so that others would learn."
He challenged Nigerians to exhibit the virtues of hard work, patience, fear of God and walking in love.
These, he said, will make the task of building a better Nigeria easier.
- The Nation