Prof. Ango Abdullahi, Spokesman of the Northern Elders Forum has said that the North is ready for the dissolution of Nigeria.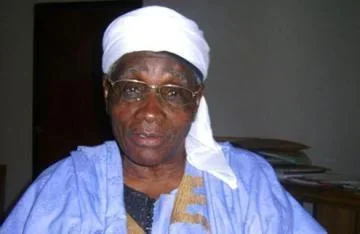 The Northern elder made the remark during an interview with Sunday Sun in his farm in Zaria. When asked, ''Is the North really ready for dissolution? ,'' he replied, ''Absolutely, absolutely, we are. It all depends on the selfish way people want to negotiate. I am 78 now and I also went to the only university in the country at the time in Ibadan. Nobody can tell me about the history of this country. I know a lot about it because I was very much awake and a grown up person to know what happened.
''The people who argued for the creation of states in 1966/67 are the same people today who are asking for the restructuring of Nigeria with particular preference for regional arrangements. The South-west wants preferably a region, a region that was at one time under the leadership of Chief Awolowo, unless, of course, you are trying to ignore all the writings, all the things that had been written, particularly in their declaration called DAWN, Development Agenda for Western Nigeria, then you can ignore this.
''The Biafrans where you belong, for example, are saying the same thing. Chief Ekwueme is my respected leader. He was in the 1995/96 conference. In fact, he led the Igbo socio-cultural group to the conference and their proposal in that conference was for Nigeria to become a confederate unit. And of course, at that time, perhaps, there was still the feeling that some hopes still remain that Nigeria should paddle along and perhaps they will overcome some of these differences. His proposal for confederate arrangement was defeated in the conference. I was there. But when he got the opportunity to review the report of the conference, a committee was set up to look at the report of the conference.
''He was the one who really worked for these so-called geo-political areas that is totally unconstitutional. They are not part of our constitution and this is one of the mistakes that the country is going through. Geo-political zones are not units in our constitutional arrangements. They are selfish conveniences of people who are perhaps clamouring for political positions, elective or otherwise, that are operating today to the detriment of good governance in this country.''