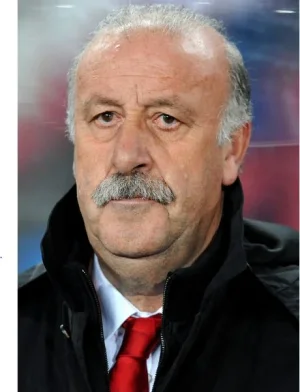 How has the mighty fallen? Spain the defending champions was on Wednesday eliminated out of the FIFA World Cup.
Failing to win any of their first two games,Spain became the second team after Australia to exit the 2014 FIFA World Cup tournament in Brazil.
It was an elimination reminiscent of the one witnessed by France in 2002 and Italy in 2010,where the defending champions of the World Cup failed to progress from the group stage.
Spain's ouster is as shocking as it defies belief and also embarrassing,conceding seven goals and scoring just once,failing to register a point in their first two games of the competition.
It was the death of Spain's tiki taka possession and the end of their six years of dominance in world football.
Coming into the game,Spain had no other priority other than to win in order to keep their hopes of qualifying alive.
Xabi Alonso came close failing up a rebound but Claudio Bravo made himself big to keep away the ball.
Not long after that Alonso lost the ball in midfield and Charles Aranguiz picked a pass to Eduardo Vargas in space to brilliantly hold off a challenge from Iker Casillas and slot home.
It was more heartbreak for Spain when Charles Aranguiz got the second goal .
Casillas couldn't properly punch out Alexis Sanchez's free-kick and it fell nicely to Aranguiz who trapped and volleyed it into the net.
With their backs at the wall,it was expected that Spain would respond in the second half. Fernando Torres,Koke and Santi Cazorla late on entered the fray but no change was enforced.
Spain will play Australia in an inconsequential third game on Monday,with both countries now out of the competition.
The defeat leaves Spain as the first defending champions to lose two straight matches at the World Cup,bringing to an end an era.
With the country set to start another phase of its new chapter in September,maybe we have seen the last of its golden generation that involves Casillas,Xavi,David Villa and others.
It is a defeat that will leave a sour taste in their mouths,because after acquiring Diego Costa(who switched allegiances from Brazil to play for them) instead of being stronger,they were weak.
Chile by that win has now become the first South Americans to go through to the next round of the World Cup in Brazil.