Bola Tinubu, National Leader of the All Progressives Congress, APC has discredited media reports claiming that he was planning to contest in 2019.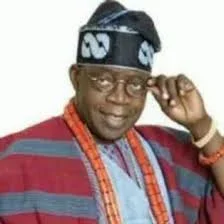 PUNCH reports that Tinubu discredited the reports via a statement issued by his media aide, Mr. Tunde Rahman, on Tuesday.
He said, "This scam will fail. Asiwaju supports and stands behind President Buhari. He wishes the President well and that he returns soon. Whether the President is here or away, he has the full loyalty of Asiwaju Tinubu. President Buhari can rest assured on this point: Asiwaju Tinubu will never contest against him nor will he support anyone who does."
"The headline also libels Asiwaju by asserting he was going to join the PDP. This is as shameless as a lie can be. Asiwaju is acknowledged to be the intellectual father and the driving force behind the APC. It makes no sense that he would abandon the party that he worked hard to build in order to enter the dilapidated building the PDP has become.
"Asiwaju worked for over 16 years to break the PDP yoke on the nation. After breaking that yoke, it is not in his nature to voluntarily place it back on our necks. Anyone who has followed his career, even his staunchest critics, knows Asiwaju for his partisan consistency.
"He is not a party hopper. He is loyal and sticks with the party to which he belongs. After fighting for so many years to elevate his party to the position of national leadership, he would not give that away in order to join with those who blame him for their currently bleak political circumstance."
"Moreover, if you really listen to his words, Asiwaju did not mention any office or any time-frame. The conditions he mentioned may not become ripe for years to come and they might not pertain to the Presidency. In effect, all Asiwaju said was the position that any political figure would hold.
"As a politician, he cannot preclude the possibility of running for office in the future because no man knows what the future will hold. To translate this general statement of political reality into a tale that he is actively preparing for a 2019 presidential run is reckless in the extreme."