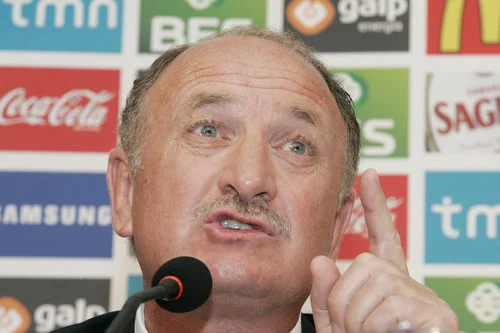 According to Globo TV Brazil coach Luiz Felipe Scolari has tendered his resignation for failing to lead his country to win the 2014 FIFA World Cup tournament on home soil.
Brazil had a disastrous outing in their last two games of the tournament,losing and conceding ten goals in the matches against Germany and the Netherlands.
Scolari's contract was set to expire after this World Cup,but reports have emerged that his resignation will be confirmed today by the Brazilian football federation (CBF)
He first took over Brazil in 2001 and led them to win the World Cup in 2002,before having coaching stints at Portugal and Chelsea football club.
Scolari returned to the Brazilian national team in 2012 and had instant success by winning the 2013 FIFA Confederations Cup.
But a 7-1 semifinal hammering to Germany all but hastened his exit,and he described the loss afterwards as "the worst day of his life" asking for forgiveness from the Brazilian people.