It's no longer news that the founder and CEO of Facebook, Mark Zuckerberg came to Lagos, Nigeria. His first stop was the Co-Creation Hub, in Yaba where he watched children learning to code and interacted with at least 50 local startup founders and developers. More impressively, he trekked over 2km through the streets of Yaba to get to Andela, the talent accelerator he recently invested $24 million in.
But if there's anything most exciting about Mark Zuckerberg's surprise visit, it's the fact that he chose Nigeria as his first destination in Sub-Saharan Africa. This is more than enough validation for the Nigerian technology ecosystem.
Zuckerberg attests to Nigerian youths creativity and talent. There are quite a number of them that works with him. Some of which are:
1. Chukwuemeka Afigbo:
Chukwuemeka Afigbo joined Facebook from Google, where he served until 2015 before being replaced by Aniedi Udo-Obong.
Afigbo currently manages Strategic Product Partnerships for Facebook in Sub-Saharan Africa and has been instrumental in Mark Zuckerberg's Nigeria tour.
2. Ime Archibong
: Ime Archibong is the Director, Strategic Partnerships at Facebook, where he leads a team working to connect Facebook's products and strategies with various business partners.
Archibong and his team have worked on everything related to Facebook including the Messenger app. Prior to joining Facebook, Ime was an Advanced Technology Business Development Professional at IBM.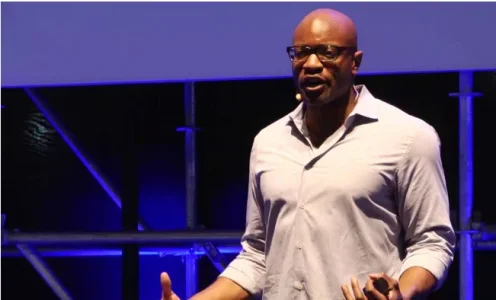 3. Nmachi Jidenma
manages Payments and Commerce Partnerships for Facebook Global, right from the heart of San Francisco Bay Area.
With previous experiences working at PayPal, Google and JP Morgan, she also happens to be the founder of CPAfrica.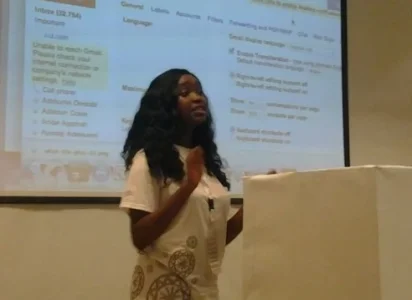 4. Ebele Okobi
has headed Public Policy for Facebook in Africa for the past 2 years. She was the former Global Head & Senior Legal Director, Human Rights for Yahoo!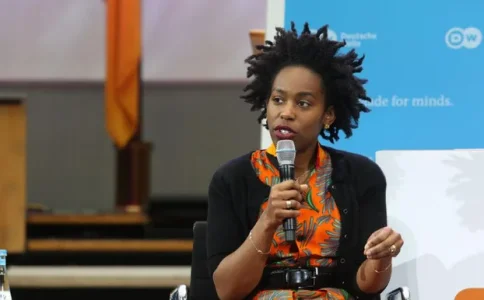 5. Laurence Aderemi
built Moni, a person-to-person money transfer app, which won the 2013 edition of Start with e-novation. Apparently, his competence got the attention of Mark Zuckerberg, who hired him to head Payments and Commerce Partnerships for Facebook Global.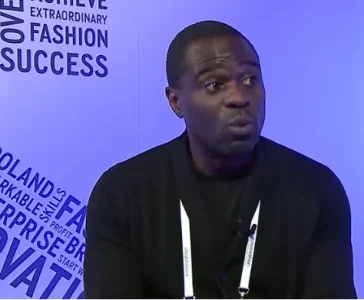 6. Morin Oluwole:
Having been raised in Nigeria but lived in 3 continents, Morin Oluwole is a polyglot — she speaks about 5 languages. This is probably why she sealed a role as the Chief of Staff, VP Global Marketing Solutions at Facebook.Morin Oluwole has since taken up a new position as the Luxury Vertical Lead for Facebook/Instagram.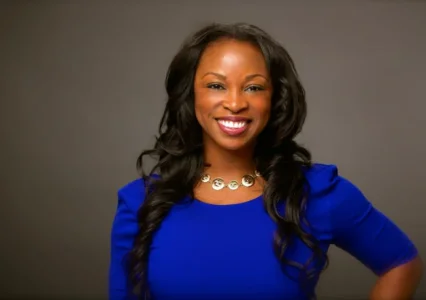 7. Lauryn Ogbechie
leads a Strategic Partnership team within Facebook's Global Platform Partnerships organisation in Menlo Park, CA. In this role she partners with mobile developers to help them build, grow and monetise their apps through the integration of Facebook platform products. Prior to Facebook, Ogbechie worked as a digital organiser for President Obama's re-election campaign.
8. Francis Ebong
Francis Ebong joined Facebook in November 2015 where he has since acted in the capacity of Director, Online Operations. Francis is a graduate of The George Washington University.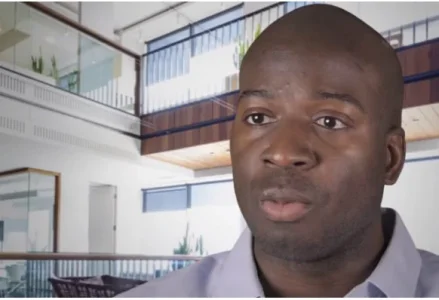 9. Teniola Adedipe
Prior to joining Facebook, Teniola Adedipe served in two capacities within Konga, in the space of 14 months. She started out as the Head, Merchandise Planning in January 2014, she then went on to become Associate Director, Retail Operations.
Teniola Adedipe is now the Program Manager, Deal Desk & Global Agency at Facebook, New York City area.
10. Monica Ugwi:
Still relatively new at Facebook, Monica Ugwi works at the Product Operations division of Facebook. She is a graduate of computer science at Grinnell College, and holds a Master of business administration at Stanford University Graduate School of business.
11.
Ibrahim Sekoni:
is Facebook's Product Specialist at San Francisco Bay Area. His previous experience no doubt played a huge role in blending him into Facebook.
Prior to joining Facebook, he was the Mobile Product Manager at optionXpress where he managed the top-rated mobile trading App across multiple Mobile platforms. He also worked as a Business Analyst at Phoenix bits LTD overseeing various operations. He joined Facebook in April 2015.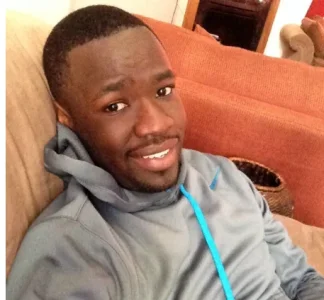 12. Olaoluwa Okelola
is one of the few Nigerian-born software engineers at Facebook.
Having completed his primary education at the International School Ibadan, Okelola proceeded to Avi-Cenna International School and Howard University, Washington DC, to complete his secondary and university education respectively. He then joined Microsoft as Explorer Intern in January 2005 and left in August the same year for Google where he worked as an Engineering intern from May 2006 until August 2006.
Okelola joined Facebook in 2007 and has been there ever since.
13. Barbara Mbanefo
is another Nigerian-born software Engineer at Facebook, where she develops iOS applications that help businesses connect with their customers.
Mbanefo completed her primary and secondary education in Nigeria before proceeding to France to obtain her Masters degree in Software Engineering. She speaks French fluently. Prior to joining Facebook in May 2016, Mbanefo worked as a Software Engineer and a Mobile App User Experience Designer in France, Canada and Hollywood, California
14. Kunbi Adeyemo
Kunbi Adeyemo has served in two capacities at Facebook. Between 2013 and 2014, she was on the Facebook North America Small and Medium Business Team as a Customer Insights Analyst.
In December 2014, Adeyemo moved up to the San Francisco Bay Area, where she has since served as Facebook's Diversity Programs Manager – Women in Computer Science.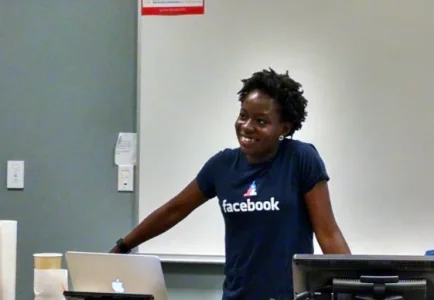 15. Isaac Nwokocha
After obtaining a First Class degree in Mechanical Engineering degree from the University of Nigeria, Nsukka in 2010, Isaac Nwokocha tried his hands out on entrepreneurship; he co-founded two startups, including real-time road traffic web app,TrafficDey.
Probably deciding he had had enough of entrepreneurship, Nwokocha proceeded to Stanford for a Master's Degree in Management Science and Engineering. No sooner had he completed his Masters Degree than he secured a role as a Product Data Integrity, Community Operations/Project Manager at Facebook.
16. Michael Awotedu:
Armed with an MBA in Finance (summa cum laude) from the University of Tampa John H. Sykes College of Business, Michael Awotedu works in Risk Program Management at Facebook where he helps to facilitate strategy, and execution for Risk Management on products like FB games, Oculus VR and Ads.
Prior to Facebook, Awotedu oversaw Risk Management for Walmart's $30 billion check cashing portfolio.
17. Jane Okpala:
With almost 10 years of strategic, analytical, negotiating, presentation, and management expertise, Jane Okpala is the Product Specialist (Social Good and Goodwill), Community Operations, at Facebook.
A polyglot in her own right — she speaks at least 4 languages — Okpala worked previously as an Associate at McKinsey & Company where she served mainly technology and financial institution clients on a wide variety of analytical and strategic engagements.
18. Dapo Olopade
started her career as a journalist Washington, covering the 2008 campaign and the Obama era for publications including The Atlantic, The Guardian and The Washington Post.
Nowadays, Olopade applies her wealth of journalistic experience on the Facebook Media Partnerships Team, where she helps publishers take advantage of Facebook, from a business and product perspective. She maintains a painstakingly detailed
personal website.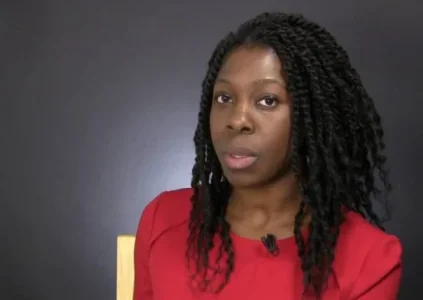 ----
PS: This article first appeared on
TechPoint