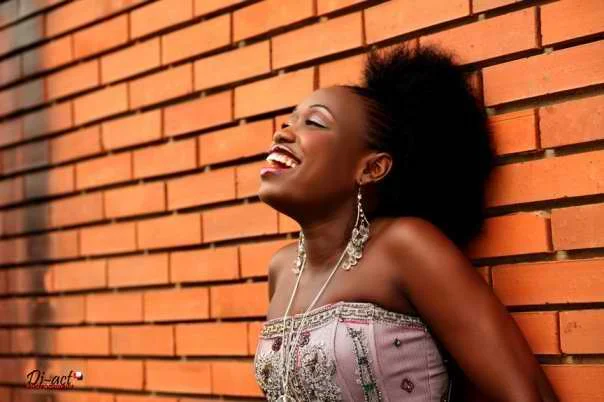 Born to Deacon and Mrs. Andrew #Obareki in Sapele, Delta state (of Urhobo origin), the late singer was born on the 5th of February and began singing as early as age eight in her church's children's choir. She subsequently moved on to the adult choir (at age fifteen) and by the time she was eighteen she became the church's choir director. While in the choir, the church released a few albums where she was part of the lead and backup vocals.
Education
#Kefee, fondly called the Branama Queen, studied Public Administration at the University of Benin in Edo State. By this time, she had written well over twenty songs and her passion for music had become quite observable.
Career Progress
In the year 2000, Kefee 'playfully', with the help of a friend, composed an album which they titled "TRIP/" The album was a considerable success as it got them to events where they performed against artistes like Tony Tetuila and the Plantation Boiz.
The '#TRIP' album brought her fame in Benin, as hers was largely considered the first female group to show distinctive musical qualities. After the two friends parted ways, Kefee kept at her musical passion, and in 2003 she signed on with Alec Music, releasing her first solo as a female artiste.
The #BRANAMA album sold 9,000 copies within three weeks of release, and in a month, sales had jumped higher than the 2,000,000 benchmark. She quickly rose to becoming Nigeria's hottest female artiste and won several awards. Her fan base commensurately spread all over Africa, and even on the international front as she often honored requests to perform in London as with other parts of Europe.
#BRANAMA2, her sophomore album was equally as resounding a success as the first and in 2009 she released "A Piece of Me." "A Piece of Me" is noteworthy for its diversity, being a blend of Afro-Pop, R&B Classic and Traditional African musical genres.
She is the founder of BRANAMA AFRIQUE, an entertainment gig established in 2007 and also the founder of the Kefee Peace Foundation (KPF.)
Award(s)
Kefee was honored with the UN's International Young Ambassador for Peace Award