The Federal Capital Territory Minister, Mallam Muhammad Bello, has directed security agencies to clamp down on prostitutes, vandals, scavengers and other miscreants in the FCT.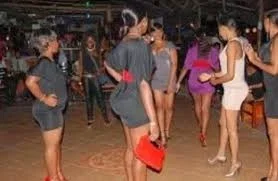 He stated that vandalisation of public utilities in the city must stop forthwith, stressing that the security agents would clamp down on any suspected vandal who would be made to face the full wrath of the law.
Bello, at a meeting with the FCT Security Committee on Friday, noted that most of the traffic lights in the Abuja metropolis had been vandalised, which has led to signal failure at such interchanges.
He directed security operatives to track down the perpetrators and bring them to justice.
The minister further said that commercial sex workers when arrested would be taken to Rehabilitation Centre, Lugbe for skill acquisition in order to be more useful to themselves and the society.
He announced that the FCT Judiciary had already assigned five magistrates to man five mobile courts to deal with all the problems.
The mobile courts, he said, were set up for immediate dispensation of justice and appropriate penalties to serve as deterrent.
He advised FCT residents to pass any useful information they have on any security situation to the relevant security agencies nearest to them.