The Rivers state chapter of the Peoples Democratic Party, PDP has denied rumors that Nyesom Wike has resigned and left President Goodluck Jonathan's cabinet.
After the appointment of former Governor of Kano state, Ibrahim Shekarau as Minister of Education, the media had become rife with rumors claiming that Wike, a junior minister in the ministry of education has resigned his appointment.
Mr. Felix Obuah, Rivers State Chairman of the PDP has described rumors of Wike's resignation as false, PUNCH reported.
Obua claimed that the rumor was coming from "enemy territory", he further added that "the minister would make his intention to resign public if it was true".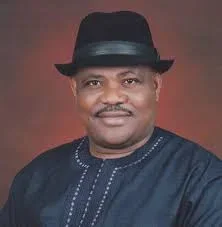 #Punch #Wike #Shekarau #Obuah #PDP #Riversstate