Mansur Ismailia is one of the best graduating students of the University of Lagos,with a CGPA of 4.59. Two weeks to his final examination, Mansur dropped out of medical school after 10 years at the University of Ilorin.
He was in the University of Ilorin, where he studied Medicine and Surgery for a total number of 10 years, precisely between 2001 and 2011.
According to Mansur, who spoke with PUNCH in an interview said, ''UNILORIN was hellish for me. I never wanted to become a medical doctor in the first place. While I was at the institution, the course was made unbearable, and I think unnecessarily difficult then. Tens of us were failing and repeating serially, and several colleagues were withdrawn in shocking circumstances; some at 500 level and even final year! But I was different, in that, despite the fact that I repeated 200, 300, 500 and 600 levels and spent a total 10 years instead of six years at the UNILORIN Medical School, I really never wanted to become a doctor.
Deep down in me, I really was never a doctor. My heart was always somewhere else; in journalism or law. I chose journalism after I voluntarily withdrew from medical school in my 10th year, that was two weeks to my second attempt at the final MBBS exams. The rest is history.''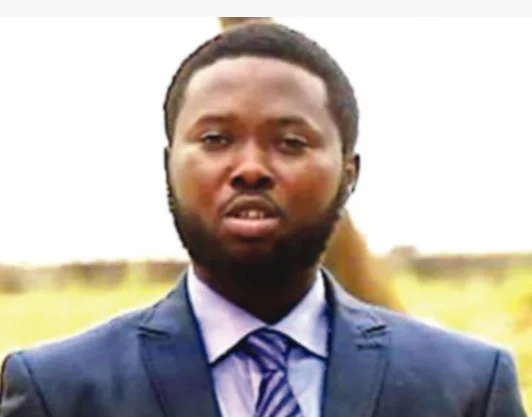 Asked on why he dropped out of medical school, he said: ''I was originally pressured into studying Medicine by my father. But he made an innocuous, and I must say, a well-intentioned error. Like many Nigerian parents, he wanted me to be in science class in secondary school and proceed to study the "best course in the world".
For several other personal, and seemingly justified reasons, he pushed me into medical school and kept me there, paying lots of money year after year to sustain me, for 10 years. Unfortunately, I was quite brilliant in secondary school and I didn't fail badly enough to send warning signals then. Trouble only started in the second year of MBBS.
Unfortunately again, I had zero interest in medicine, and very strong feelings for the news, the media, reading and public speaking. Then and now, I remain a voracious consumer of the news, and the common complaint of my friends has always been that I talk too much.
Today, I talk for money (laughs). I dropped out of medicine because I could not take it no more. It was killing me. It destroyed my cognitive acumen, and turned me into a sad, depressed man; a perpetual failure. Essentially, I spent the 10 years studying medicine and discovering myself. The experience subconsciously prepared me for a new life of success in Mass Communication.