Chairman of the Peoples Democratic Party in Niger state, Mr. Tanko Beji has confimed the sudden death of the former governor of the state and member Board of Trustees (BoT) of the party.
Before his untimely death, the former Niger State Governor and member Board of Trustees (BoT) of the Peoples Democratic Party gave members of the party an assurance that the current leadership crisis rocking the party will soon be over because the reconciliation moves by the elders of the party "is beginning to yield result."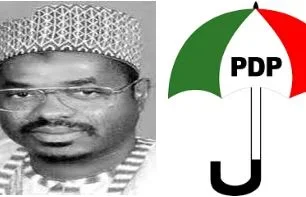 Kure made this known in Minna October 2016 when PDP elders and stakeholders from Niger North senatorial zone of the state led by the former Minister of State for Foreign Affairs, Alhaji Abubakar Achituwo, and the party governorship aspirant in the 2015 election in the state, Alhaji Hannafi Sudan, paid him a courtesy visit.
He said his optimism arose from the fact that already, members of the Senator Ali Modu Sheriff-led faction have agreed to embrace peace in the overall interest of the party.
"Today, we have in the APC, Tinubu faction, Amaechi faction, Atiku faction, Bukola Saraki faction and the rest of them. But we in PDP have just one faction and we have already overcome it. We will now wait and see how they will overcome their factional problems."
His death came in after 3 months without fulfilling the reconciliation mandate for the PDP.
Trending:
How Ex-Niger Governor, Abdulkadir Kure Died