A yet to be identified man protesting the election of Donald Trump as President of the United States set himself on fire outside Trump International Hotel in Washington DC on Tuesday.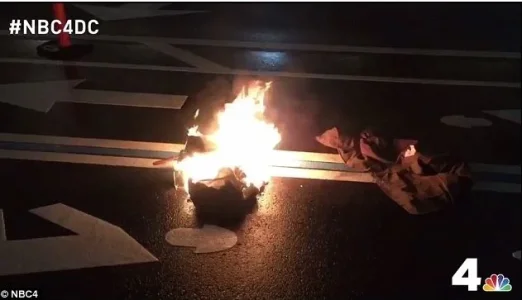 DAILY MAIL UK reports that Witnesses described how he yelled 'Trump' several times as 'flames ran up his back' before lying down in the street. He suffered non-life-threatening burns and was taken to hospital shortly after the incident at around 9.30pm.
In a brief interview with NBC at the scene, he said: 'I tried to light myself on fire as an act of protest.
'(I'm protesting) the fact that we've elected somebody who is completely incapable of respecting the constitution of the United States.'